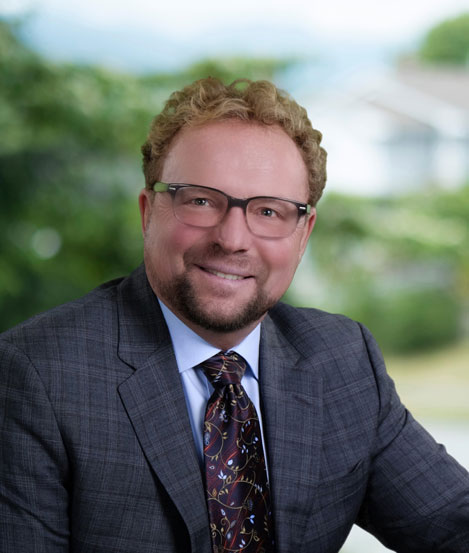 Contact info
Working hours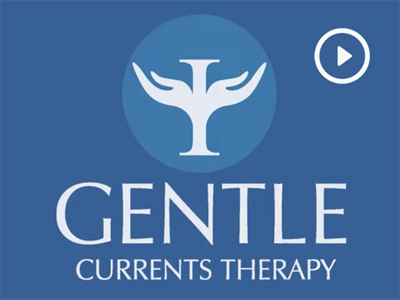 Video: Dr Michael Dadson, PhD Gentle Currents Therapy
Michael Dadson
Ph.D., Counselling Psychology Registered Clinical Counsellor
Biography
Mike Dadson have been a professional counsellor for over 35 years and in that time, I have worked with hundreds of patients to overcome a variety of issues. For more than 2 decades, I have held a certification as a Registered Clinical Counsellor for the British Columbia Association of Clinical Counsellors. For over 25 years, I was an ordained Chaplain and I also have experience in childcare and family resources.
Volunteer work is a passion of myself and my wife, Jeanette. We have been helping organizations that assist children with special needs for over 3 decades. In addition, we are therapeutic foster parents that have done frequent work with children from all over the world that have been diagnosed with ADHD, Asperger's, FASD, and other conditions that make life difficult. I am certified as a Level 3 therapeutic foster parent and have years of experience with children with varying degrees of disabilities.
With these experiences in mind, I am well-suited to foster an environment of acceptance and diversity for my patients. I have helped patients work through issues such as depression, addictions, anxiety, attachment, trauma, violent crimes, parenting, relationships, and much more. It is my passion to make counselling a comfortable and safe space for people from all walks of life and I'll continue to do so.
A Unique Take on Therapy
It is my belief that a compassionate approach with others and utilizing a wide range of skills in clinical therapy is the best combination available and creates an environment that is suitable for personal growth and progress. I have always believed that humans have the ability to creatively and resourcefully solve problems to inner injuries and personal challenges that they may be experiencing. Through several trials of research, it has been shown that people experience true progress and growth when they are nurtured in an environment that fosters respect, structure, and an abundance of support.
In my practice, you will discover inclusions of the following assumptions:
Every person has value and are able to realize that value through inner reflection
All people deserve respect and acceptance. My practice is an environment of safety and acceptance regardless of race, gender, sexual orientation, religion, age, or any other identifier or factor.
We can all change when given the right tools
People must accept responsibility for progress and successes and realize that their counselor is only a guide
Understanding the situation in-depth is a priority. Without a strong foundation of knowledge, we can't hope to solve anything effectively
Counselling is a service that most people can benefit from, even counsellors themselves. It is healthy to talk about feelings, issues, and other matters in your life.

My Expertise
Dr. Dadson continues to help a full range of diverse individuals, couples, and families overcome stress, depression, anxiety, PTSD, dissociative disorders, adjustment issues and developmental attachment injuries.
Parenting Support
As a therapeutic foster parent, I have lived with and worked therapeutically with Caucasian, Afghanistan and First Nations children who have ADHD, Asperger's Syndrome, FASD, major brain injuries and stroke. I have been a Level III therapeutic foster parent who has worked with special needs foster children and have contracted with Intensive Child Care Resources Vancouver (ICCR).
Couples Counseling
Couples counselling can be challenging work but the satisfaction we can gain for ourselves and can give to our families make it worth the effort. If you are struggling in your role as a partner, we believe getting the right kind of help can benefit not only you but your relationships.
Results & Accomplishments

Licensures and Associations that
Michael Dadson (Mike Dadson)

is a Part Of
Licensed in the Province of BC
Registered Clinical Counsellor, BC Association of Clinical Counsellors
International Society for the Study of Trauma and Dissociation (ISSTD)
Ordained Minister/Chaplain (Retired)
Board Member and Fellow, International Society for the Study of Trauma and Dissociation
Certifications that
Michael Dadson

Proud of
Crime Victims Assistance Counsellor
Certified Myers Briggs Personality Type Assessor
Certified Strong Interest Inventory Assessor
Certified Observed & Experiential Integration (OEI) Therapist and Trainer
Certified QPRT Suicide Risk Assessment and Management
Sensorimotor Psychotherapy Level One and Level Two
Enactment Therapy Trainer Level One and Level Two
Accelerated Experiential Dynamic Psychotherapy Level One
Certificate of Excellence for delivery of Foster Parent Care
Some Publications that
Michael Dadson

in
Cox, D. W., Westwod , M. J., Hoover, S. M., Chan, E. K. H., Kivari , C. A., Dadson , M. R., & Zumbo , B. D. (2014). The evaluation of a group intervention for veterans who experienced military related trauma. International Journal of Group Psychotherapy, 64(3). doi 10.1521/ijgp.2014.64.3.367
Stewart, B. & Dadson , M.R. (2012). Integrative therapeutic interventions of phase oriented treatment: Additional reflections on the case of Lynne. The Journal of Aggression, Maltreatment & Trauma, 21, 3, 331. doi : 10.1080/10926771.2012.659800
Stewart, B., Dadson , M.R., &, Fallding , M. (2011). The Application of Attachment Theory and Mentalization in Complex Tertiary Structural Dissociation: A Case Study. Journal of Aggression, Maltreatment & Trauma, 20, 3, 322. doi:10.1080/10926771.2011.562477
Works In Progress
Dadson, M.R., McDonald, M. & Stewart, B. Stories of father child closeness: A conceptual model. Manuscript in preparation for submission for publication to the Men's Studies Press, 33
Dadson, M. R., Westwood, M. & Oliffe, J. Review: The relationship between attachment style and male gender role identity formation. Manuscript submitted for publication to Men's Studies Press, 15 pages.
Offer Different Therapy To Improve Your Health

Specialties
Trauma and PTSD
Eating Disorders
Anxiety
Men's health
Couples Counselling
Depression / Suicidality
Dissociative Disorders
Mental Health
Mood Disorders
Obsessive Compulsive (OCD)
Depression
Stress
Issues
Coping Skills
Adjustment Issues
Developmental Attachment Injuries
Life Transitions
Father / Child Relationships
Peer Relationships
Relationship Issues
Self Esteem
Men's Issues
Spiritual Distress
Spiritual Health in Multi-Cultural Contexts
Types of Therapy
Neurofeedback Therapy
Low Energy Neurofeedback System
Cognitive Behavioural Therapy (CBT)
Emotionally Focused
Humanistic
Integrative
Motivational Interviewing
Person Centered
Prolonged Exposure Therapy
Trauma Focused
Modality
Individuals
Couples
Families

Mike Dadson, BC Clinical Counsellor, Creates YouTube Channel to Address Top Mental Health Challenges
B.C. Clinical Counsellor Available to Talk About Issues Related to COVID-19 Outbreak
B.C. Clinical Counsellor : To Combat COVID-19, Behavioral Pitfalls Must be Addressed
Michael Dadson Launches Counselling Clinic to Address PTSD, Depression and Anxiety in Frontline Workers and Veterans

Book Appointment
When you first contact us, I'll try my best to respond within 24 hours and set up an appointment.
1st Session!
The purpose of this 1st session is for you to discuss with me what's been going on for you and how it's affecting your life.
Highly Confidential
Respect for the individual and confidentiality are very important and i wish to assure you that the matters you bring here will not be discussed elsewhere.

"Through counseling I have been able to make sense and purpose out of my thoughts and life experiences and gain confidence"
Counselling Client
"My sessions with Mike have been life-changing for me. Mike has helped me to dig deeper and to get at the root of the problem."
Counselling Client
"Mike Dadson helped me to see value in caring for myself and letting go of unrealistic expectations."
Counselling Client
Frequently Asked Questions

What is Neurofeedback?
Neurofeedback is an educational tool used to promote relaxation. It is a non-invasive therapy (no scalpel required) that trains the brain to regulate itself and perform more efficiently. The brain learns how to speed up or slow down its frequency, resulting in improved brain function.
Why would I be interested in Neurofeedback?
The result of neurofeedback treatment can be greater relaxation, a sense of ease and emotional resilience.
What is Low Energy Neurofeedback System?
I use the Low Energy Neurofeedback System (LENS), a safe and effective neurofeedback therapy. Whereas traditional neurofeedback requires your involvement in retraining the brain, with LENS the software does all the work and removes blockages that may be causing your symptoms.
How much do I need to pay?
For individual, it will be $120/hr plus taxes (50 minute hour) and for couples the rate would be $175/hr plus taxes (50 minute hour). If you wish to have a session with Dr Dadson the rate would be $175/hr taxes included (50 minute hour).
How do I book an appointment?
What are your expertise?
Dr. Dadson continues to help a full range of diverse individuals, couples, and families overcome stress, depression, anxiety, PTSD, dissociative disorders, adjustment issues and developmental attachment injuries.
How long will the process take?
Counselling is a continuous process, based on your needs and goals. Counsellors and clients decide together about the time of appointment and the no. of sessions.
Is it a continuous process?
Yes, it is a continuous process based on the needs and goals of the individual.
Will the information I share be kept as a secret?
Respect for the individual and confidentiality are very important and i wish to assure you that the matters you bring here will not be discussed elsewhere.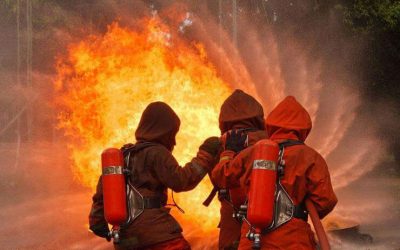 First responders on the forefront of crises and disasters are at significantly greater risk of suffering from PTSD Most Canadians get through an...
read more